summertime is a great time to remind ourselves to have fun. and to relax.... well it's the easiest time to remember anyways :) and with kids, it should be even easier.
unfortunately, we can't all just go on summer holidays... i wish! and those pesky responsibilities stick with us... i guess it's good for us, but
sometimes,
oh i wish i could just let it go. so i did! well just for a little while ;)
the easter bunny got owen a kite this year, and it's already seen a fair bit of sky-time. i never really thought much about kite flying before, but it really is just a nice and relaxing activity...the hubs just loves kite flying and man does it ever make people happy. hahah. there's just
something
about flying a kite.. don't you think so?
and there's also playdough. so fun!
we make our own playdough here. cause you get much more, and also.. it just plain lasts a lot longer than the store bought stuff. and making the playdough is just as much fun as creating with it.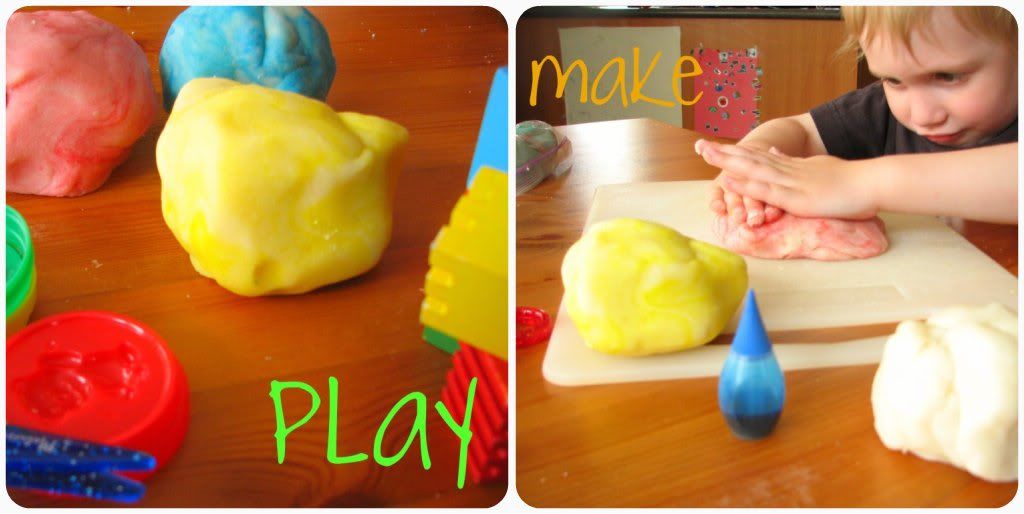 so i thought i'd share the recipe we use.
1 cup white flour
1/2 cup salt
2 tbsp. cream of tartar
1 tbsp. oil
1 cup water
food colouring.
mix the first 4 ingredients in a pan. add water and mix well. cook over medium heat, stirring constantly, for 3-5 minutes. dough will be come difficult to stir and form a "clump". remove from stove and knead for 5 minutes - add food colouring during kneading process.
playdough will keep for a long time stored in a covered plastic container, or plastic sandwich bag.
and that's it! see easy peasy. but you've been warned. this stuff is fun. enjoy responsibly ;)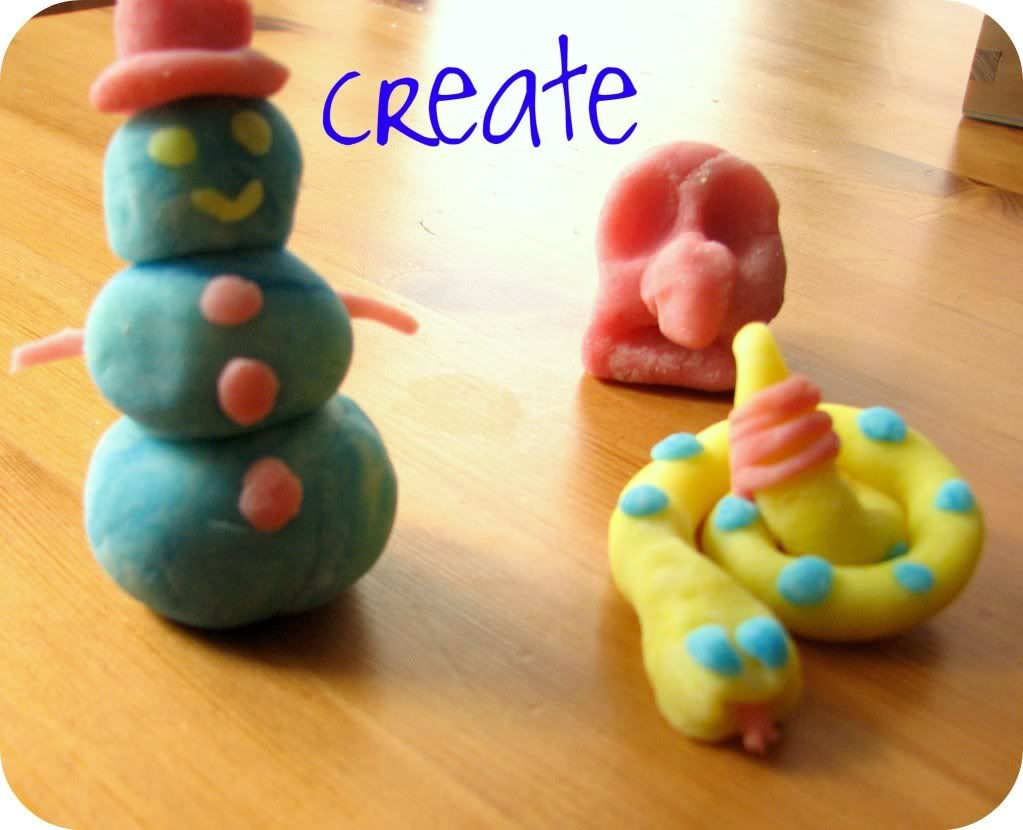 yes. that's a snowman there. but this one is a hip snowman who likes to come out even during the summer holidays ;) it's ok, he's allowed, 'cause he's cute.
how is your summer coming along? are you giving yourself an opportunity to let go and just be a kid? i'd love to hear what you've been up to so far. leave a comment, and let's just be kids for today ;)