today is a rainy day. and i love
love
those days. they're cozy, and they smell nice, and they're slower paced. yep. love 'em. they're also excellent knitting days. don't you think so? i've always got lots on the go here, knitting wise, but i've been making great progress!
i'm still waiting on a proper photo shoot day, so today i'm just gonna tease you ;) this is an order i'm working on... it still needs buttons, and a label... it's one of 2 bsj's. (
baby surprise jackets
) by
elizabeth zimmerman
. and as we all know, i'm a huge fan of her patterns.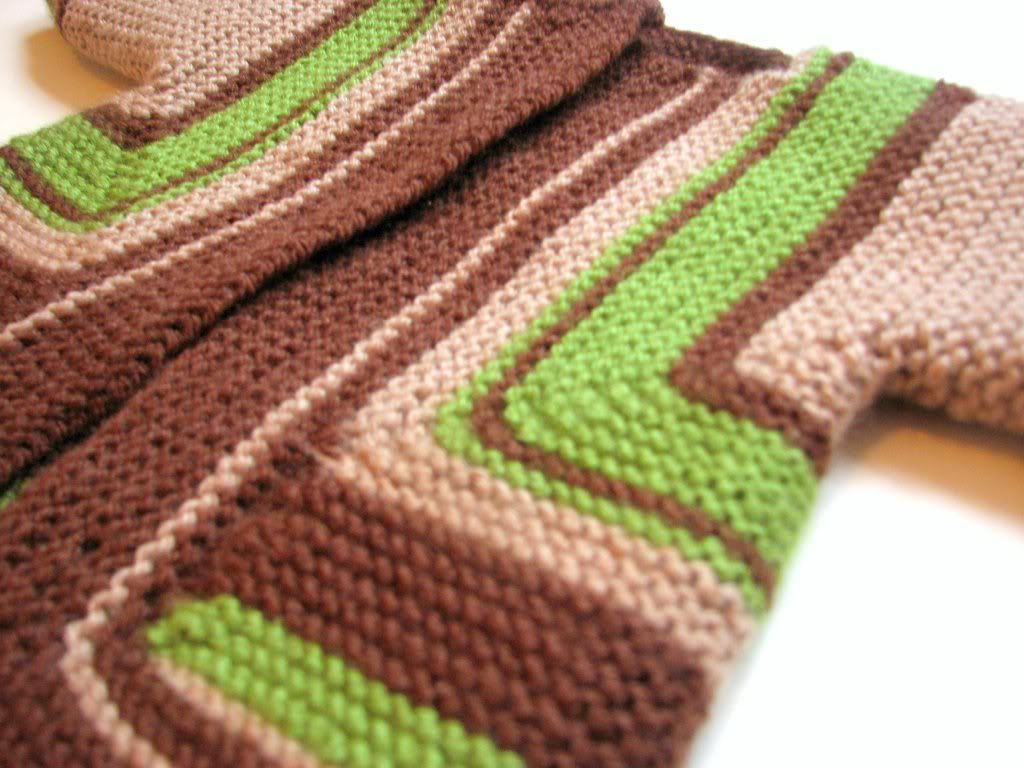 i am loving these colours. very retro. i almost don't want to sell it. ;) but i suppose i could just make another. which i most undoubtedly will. and then there's this: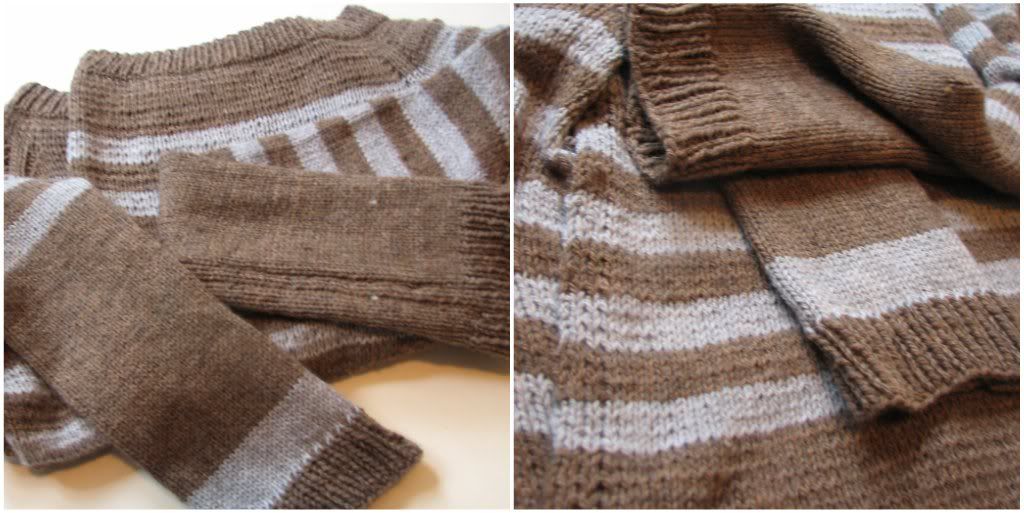 yep! it's caramel! but this is all you get to see for now! i know. i'm a horrible tease. ;)
it's wonderful! it's cozy, soft, and really like a blanket wrapping me up in a hug. perfect attire for days like today ;)
oh come on... you know there will be some great pics for you to see soon ;) honestly, i really want you to love it as much as i do! so don't be too frustrated with me being such a tease...
do you like rainy days as much as i do? does it make you want to get your knit on? for those of you in the KAL how has your progress been coming along? i can't wait to hear about it! leave me a note, or better yet post a link to your progress! that way we can all share!