even though you haven't heard me talk about it in the past few days, i've been working on it diligently. :)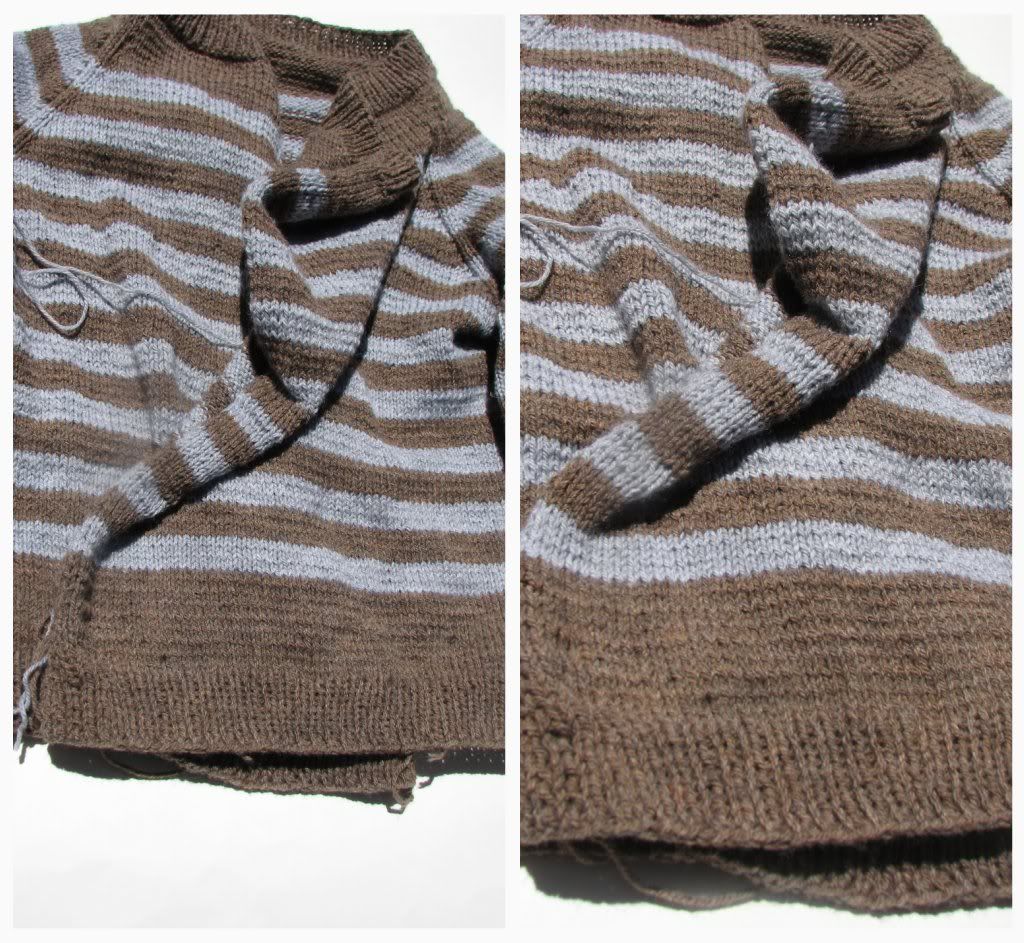 i'm loving how it's turning out! and it really is a very relaxing knit. i'm so looking forward to wrapping myself up in this lovely cardi. it's sooo cozy!
i love that i can just set this down and pick it up whenever, not having to worry about where i am in the pattern. it's simple in construction, but has such beautiful effects! (well i think so anyways)
again, for those just popping in, this pattern is
caramel
by the talented isabell kraemer. you can find her blog
here
.
i've chosen to knit with sirdar country style dk. it's really soft... and i'm loving the colour choices i've made. there are flecks of orange in the browns, and the greys seem more lavender ... or something like that. it's just so lovely.
this really is just so enjoyable to knit. which, really for a basic construction of just knitting and purling.. no chart work needed, is surprisingly nice! i'm not at all bored with this project. maybe it's the striping, but i think it's more just being excited to curl up in it.
but wait! i have other exciting news! look what came in the mail yesterday!!!
i've been waiting on these babies for a while now. it seems silly, but i spent a long time choosing them. things just feel more professional now that i have a card. haha. i love it.
i'm just so excited! they're so pretty! here's one more take.. just for kicks ;)
the company i ordered them through is moo. you should check out their site..
here
. i'm uber impressed with them, and it was pretty easy to make (fun too!).
i'm totally the weirdo who just wants to smell them. er.. no... maybe. hahah. i just think they're pretty. don't you?
how is your week going so far? for those of you who joined in on the KAL, how is your progress coming along? i'm in the mood to chat, and i've got a pot of coffee here :)